"Bem-Lembrados Apartment
Pack your bags and go on vacation inside! Never has the Portuguese tourist slogan made so much sense."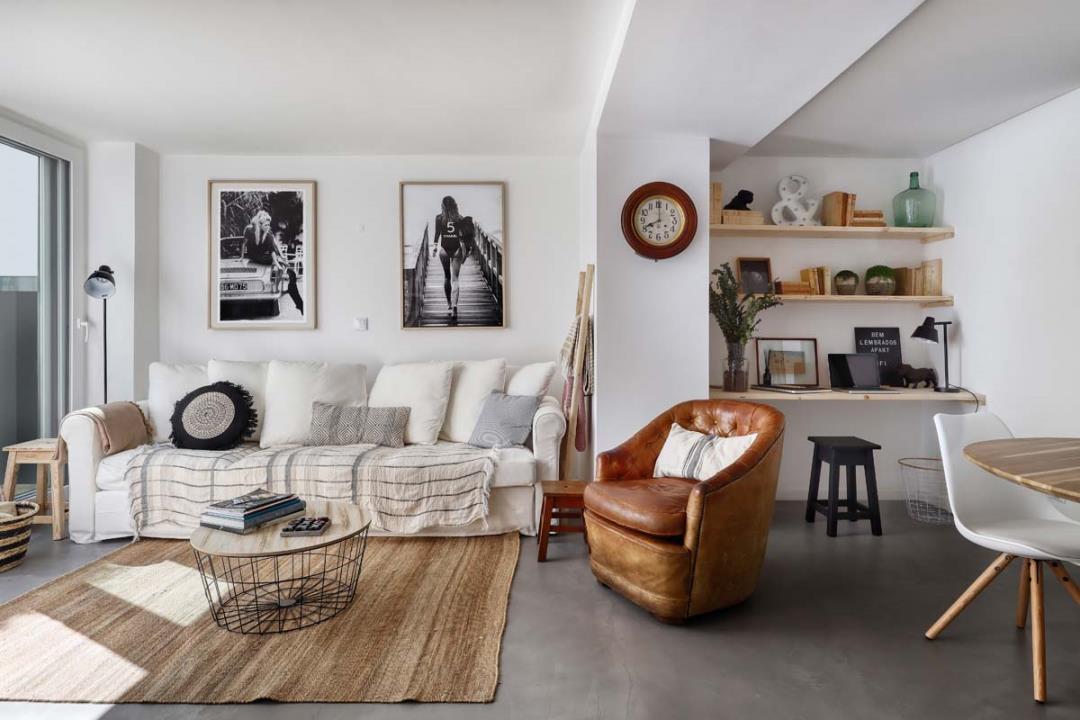 "
If you are thinking of enjoying the summer with your family with maximum security, then Bem Lembrados Apartment is an ideal place for your vacation.
Located in the village of Cascais, Bem-Lembrados Apartment brings together all the safety and hygiene conditions that we all seek at this stage of our lives, making it a unique space to rest as a family with maximum privacy and away from large crowds.
Respecting the original design, the Bem-Lembrados Apartment has been completely rebuilt and adapted to the new modern, functional, practical reality, but without losing the charm that gives it a special charm.
The 100 square meters of space, where immense and intense natural light enters, comprises a large room with a built-in kitchen and two master suites. The floor has the particularity of being made of micro cement, using a heated water system (radiant floor), differentiated for all divisions of the house, as well as for cooling, thus allowing to provide the house with absolute comfort.
The search for a healthier, more conscious and environmentally responsible life was clearly a concern of the owners, with the eco-friendly concept present in both materials and technology.
And because today security also involves compliance with sanitary rules, every day the entire space is cleaned with disinfectants duly recommended by the DGS, as well as check-in / out, they are carried out remotely.
You also have the option of enjoying the magnificent catering service, as well as enjoying the private and cosy terrace.
If you are looking for comfort, convenience, well-being, refinement in a cosmopolitan environment, in safety and tranquillity at Bem-Lembrados Apartment you will find it all.
Cascais and Bem-Lembrados Apartment await you!
An ideal place to spend a SAFE and different vacation."